Hotel Metropolitan Tokyo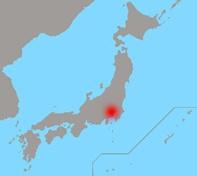 Scale   : -
Location :JAPAN / Tokyo(Ikebukuro)
Modern Japanese Style (Japanese Modern)
Based on Japanese garden in which the depth of Japanese tradition and cultures are summed up, we put emphasis on internationalism brought out from profound harmony of Japanese tradition, with modern and stately design appropriate for Hotel Metropolitan.
1) The combination of shallow and soothing curves and sharp straight lines effectively creates the space and design rich in variation and guides visitors into the space more easily.
2) Aesthetic beauty of Japanese nature is compactly represented, and stones, monuments, dry-garden landscape and water basin are all unified as an integrated object that becomes contemporary stonework.
ANETOS corporation
Copyright(C)2013 ANETOS corporation. All rights reserved.