Fukuroi-Aino Station (2002 Soccor World Cup Stadium area)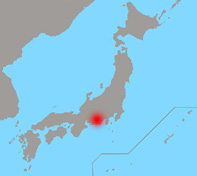 Scale   : 170ha
Location : JAPAN / Shizuoka
The landscape planning as a master design for the townscape around the Aino Station area in Fukuroi city, associated with the development of 2002 World Cup Stadium. The World Cup is a major event where people gather from all over the world, providing a perfect opportunity for the Fukuroi city PR. So it is designed with the theme of making the most of individuality of the area to create distinctive streetscape ready in time for the event.
(Consigner: Fukuroi City, Urban Design Center)
ANETOS corporation
Copyright(C)2013 ANETOS corporation. All rights reserved.