Shenyang Shangri-La Hotel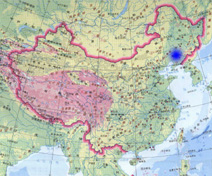 Scale   : 1.5ha
Location : CHINA / Shenyang
The landscape design of the Shenyang Shangri-La Hotel in the heart of newly developed area in Shenyang city, the largest city in northeastern China with a long history.
We've produced outer space that enriches the townscape even in the long winter of northeastern area, providing the design with integrated continuity between inside and outside.
ANETOS corporation
Copyright(C)2013 ANETOS corporation. All rights reserved.